| | | | |
| --- | --- | --- | --- |
| Bathtub size | Length |  Width | Depth |
| Size in inch-1 | 29.5" | 51.2" | 26.8" |
| Size in cm-1 | 75 | 130 | 68 |
| Size in inch-2 | 29.5" | 55.1" | 27.6" |
| Size in cm-2 | 75 | 140 | 70 |
| Size in inch-3 | 29.5" | 59.1" | 28" |
| Size in cm-3 | 75 | 150 | 71 |
| Size in inch-4 | 29.5" | 66.9" | 28.7" |
| Size in cm-4 | 75 | 170 | 73 |
●The acrylic material used for tubs is very durable, light weight, and can be molded into a variety of shapes and 
styles which explain the large selection available in this product category.
●Contemporary design coordinated with latest trends in bathroom decor collections.
●Safe for bathing salts and aromatic oils for a deep, relaxing soak.
●Acrylic bathtub with fiberglass reinforcement.
●Advanced technology for seamless design.
●10 Year Limited Warranty
Model

MEC-3198/3199/3200/3201

Size

75 x 130/140/150/170 x 68/70/71/73cm

Material  

Acrylic

Colour

White 

Shape

Irregular Oval

Function

Soaking tub

Installation

Freestanding tub

Main Components

1. Acrylic tub 

Optional configuration

1. Hand shower

2. Outiet

3. Drainer

4. Facuet

5. Others
About This Product
It is a classically irregular oval shape. Its one-piece, solid Acrylic material provides a warm and velvety surface, 
as well as sufficient heat-retaining and durability qualities. The extra deep design of the tub is ideal for full-body 
soaks, and is conveniently available in a back-to-wall or corner installation, making it a versatile tub for any bathroom.
Acrylic freestanding bath tubs are a cost efficient way to give your bathroom a unique beautiful touch. A bathtub is 
no longer just a piece of cast iron metal thrown into a bathroom by a builder.
Refined, relaxed, simple fashion. The smooth exterior and interior walls make it easy to lose yourself in its 
warming arms. Due to the insulation of acrylic, this tub will stay warmer longer than other tub materials. 
Feel refreshed and energized and invigorating after using this tub.
Stable Elegant Claw foot                                     Clean Charming Detail Design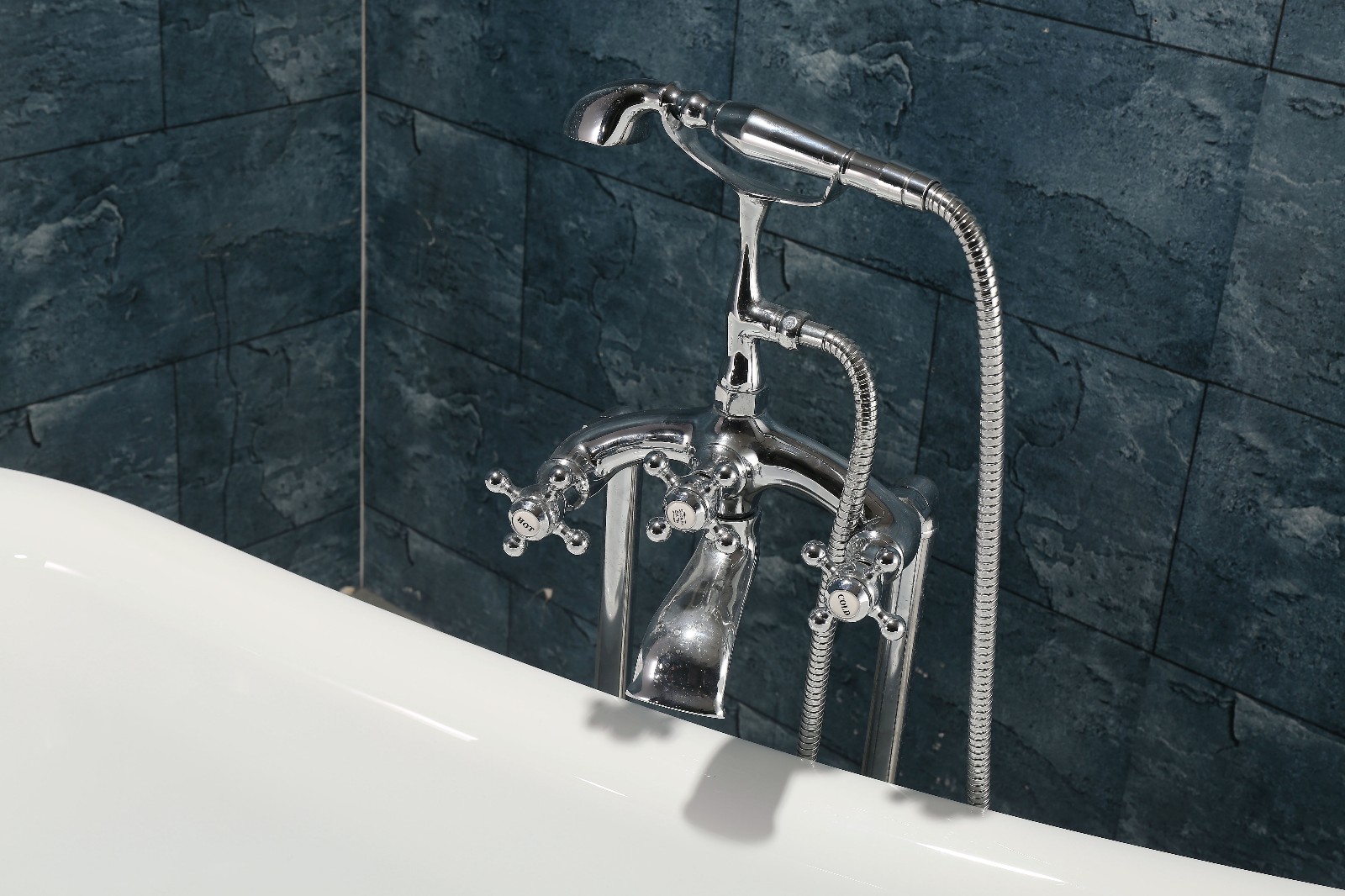 European Style Faucets showing super taste              Velvety, warm, smooth and pleasant to the touch surface
Relative Products You May like